Fun Rainy Day Activities for Kids: The rainy season is one of the favorite seasons for kids. As they love playing in the rain, they play with water boats, jump in small pits poured with rainwater, and play with mud in these weather conditions.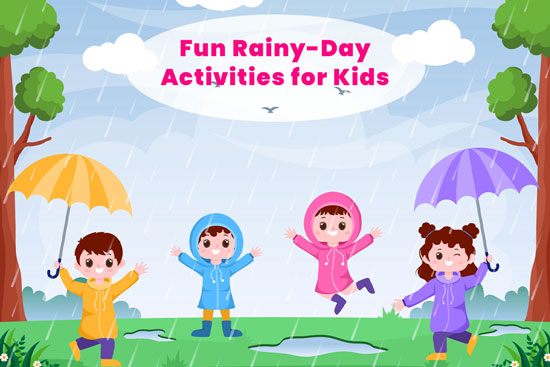 Not only kids but teenagers, middle-aged, and older adults also love smelling the earthy scent during rainy seasons. And if you are a parent, you might be wondering how you can make a rainy season memorable for your kids. But, don't worry! Here in this article, we will share a lot of ideas to have fun with your kids.
Rainy Day Activities for Kids
let's start one by one with exciting and joyful rainy day activities.
Balloon Badminton
If you don't know this, we will briefly explain how you can try balloon badminton with your naughty one.
It is an altered version of Badminton. Just as there is a racket and birdies in Badminton, we have balloons and Fly Swatters in Balloons badminton.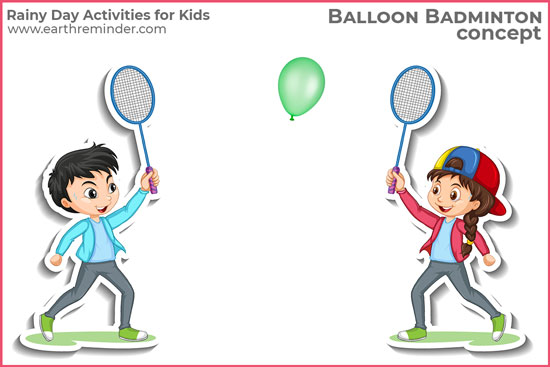 We suggest you play this with your kids and have fun with this simple activity. While playing, if you identify that your kids are catching it quickly, it might be a hint that he or they can represent your country playing Badminton at international levels in future.
Make A Magical Unicorn Hot Chocolate Recipe
Magical unicorns are colorful, healthy, and attractive. And in the rainy season, you can learn and teach your kids about this activity. The unicorn Hot chocolate recipe is one of such creative recipes you can try with your kids.
For trying Unicorn Hot chocolate with your child, you can purchase the white-hot chocolate mix from the market. Else, you can create your own healthy and tasty one. It will take 15 minutes to prepare and cook this creamy and colorful recipe.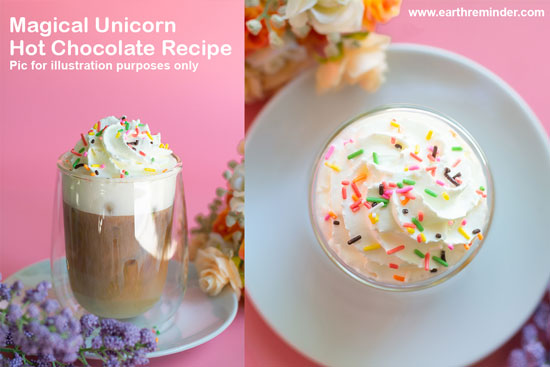 Firstly, mix milk, vanilla, and white chocolate chips in a saucepan.
Keep the flame medium and whisk them properly without burning them.
Add the food color you love and whisk gradually.
Finally, serve them in cups and garnish them with whipped cream and colorful sprinkles. Sounds yummy right?
And with this fun and interactive rainy-day activity, you can teach this skill to your little soul.
Play Hide-And-Seek
Hide and seek is one of our go-to when we're kids. And this might be one for your kids, too. If you have multiple kids of different ages, they might already be familiar with this game.
And do you know, most kids play this game as they find it exciting and enjoyable. So, while it's raining outside, you can engage your kids with this game as part of rainy day activities. If it's only you and your kid, it will also be a fun, physical, and mental play for both of you. And don't be afraid to try some variation of hide-and-seek.
Make Paper Airplanes and Paper Boats
During rainy seasons, making paper airplanes and paper boats is a favorite thing your kids would love doing. These are some crafts you first need to teach your kids to make. And we are sure they would love making and playing with it.
While making a paper boat and airplanes, you can teach your kids or preschoolers about the significance of aircraft and ships. This might arouse curiosity among your kids, and they might create a new desire.
Play Dress-Up in Your Closet
As it is raining and you can't go outside to play with your child, you can start with dress-up games. This is also included in rainy day activities for kids. But, while playing, please keep in mind that you reach out to cashmere (fine wool from the undercoat of the Cashmere goat). Take out dresses from your wardrobe, be ready with them, and shoot lots of photos and videos.
DIY Out of Homey Things
You can teach your kids pasta shell necklaces, which is quite exciting and will grow their skills in craftiness. Further, you can explain to them about beads and how jewelry is made out of them. If you want your kids creativity to grow without making them bored, this rainy-day activity would be your priority.
Go To a Museum
You and your kids can visit a nearby museum; teach them about old cultures, kings and queens, etc. This will help them grow their knowledge, and they will see the facts and things that they haven't seen before and again, which will be interesting for them. It will be fun outdoor rainy day activity with children.
Ask Your Kids to Put on A Play
This is very good for your kids if they are interested in an acting career. You should play dramas with your kids, allot all of them with different characters, make a script and perform as if you are acting on a stage, and the last tip is to shoot this beautiful play with your cameras. They will enjoy it throughout.
Indoor Treasure Hunt
The indoor treasure hunt is an excellent activity if you want your kids to use their brains. You need to grab some items like paper clips, beads, dolls and statues, and some other materials. Then you can hide them here and there inside your house.
Create a map and ask your little one to follow the map and find the treasures. Preschoolers are curious and full of energy, so this game will help them to increase their brainpower.
Have A Dance Party
Every kid loves dancing, so what are you waiting for? Open the music system and connect via Bluetooth, and dance along in the rain with your kids to your favorite party songs. It will help both you and your kids to have some good exercise without feeling lazy.
Play A Card Game and A Board Game
Playing card and board games sharpen your mind, and as we know, today's generation wants a smartphone. It seems like they can't survive without these phones. And because of this, card games and board games are one of the best and oldest options that help you maintain distance from screens for some time as it is interesting to play with your kids, friends, or siblings. It will be fun indoor rainy day activity.
Try Makeovers – Fun Rainy Day Activity
Take out all the cosmetics like lipsticks, makeup, creams, and eye shadows from your wardrobe. Try to makeover each other and try new hairstyles with preschoolers. There are many tutorials available on YouTube, which are free. Use them to teach your kids and also for yourselves.
Readout Loud or Listen
Charlotte's Web, Harry Potter, Chicka Chicka Boom Boom are excellent books to read for your kids. Give kids chances to read aloud and tell them to explain what they learn from the stories because this will help preschoolers develop communication skills. Otherwise, you can read them these stories to improve their imagination power.
Cook Together – Fun Rainy Day Activity

Cooking is an art; if a family cooks and eats together, that makes a stronger bond. It could be fun if two teams in the house are competing to make delicious food and give little tasks to your kids in cooking, and this will also teach them how to compete with competitors. Many people prefer eating gram flour fritters with tomato sauce in the rainy season, so try to cook this recipe.
Play Truth and Dare
In truth and Dare, all the players have to sit making a circle and need a half-filled water bottle. Round the bottle, the one who gets the cap side has to perform the task, and the one who receives the downside will give a job. In the task, you have to select either Truth or Dare.
If you decide on the truth, you will be asked any question and reply to it correctly. If you have chosen a dare, perform a task such as dance, singing, comedy, etc. This game is quite entertaining and a new task for kids.
Antakshari and Damsheraaz
You can play antakshari and Damsheraaz as these games are primarily played in India on every occasion, but you can also include them as rainy day activities for your kids.
In antakshari, you get an alphabet and use that alphabet, and you have to start singing a song.
Damsheraaz is a game in which there are two teams. One team selects a name of a movie and tells it to one of the competitive team members, and then informs that member to explain it to other members of his team using expressions but can't speak. If the competitive team answers correctly, then they win or else lose.
Make Sock Puppets
Like organizing a play, you can create a show by making sock puppets with your kids. With this rainy-day activity, your kid will learn to be playful and creative in any situation.
It would be best to have some old socks for performing such a play (you might have some from your little one's wardrobe). Try to have different colours. If there are more members, you can have different roles with a fun story. Otherwise, wear the socks on both of your hands and teach your kids to do the same and behave like they are human beings like you and your small one.
For more fun rainy day activities, you can turn the lights off or move to a dark corner of your home. Further, You can grab a cardboard box, decorate it as a stage, and put a torchlight as a flash to have lots of crazy moments together.