Are you a parent who wants their child to bond with nature? Do you want to have some fun nature activities with your kids? Or are you curious to know what else you could do with your kids, both indoors and outdoors?
Well, we read you. This is a common query for most parents. And we know nature activities are the best ways to create memories with our kids and give them some incredible learning experiences.
Also, you don't want your child to feel bored, lonely, and hooked to the digital screen from this young age. Huh?
Even some studies show that most kids spend more than the recommended screen time. No doubt, when parents remain busy and can't find a better way to engage their children, they allow them to use smartphones, tablets, television, etc.
But, do you know the adverse side of this behavior?
According to "Mayo Clinic", too much screen time could affect your kids' physical and mental development. And it can cause them to:
Weight gain
Take less sleep
Show strange behavior
Become more violent
Delay in learning
Spend less time on social skills development
Have poor attention
So, except for the unaware parents, who intentionally want their child through lifelong issues due to increased screen time?
Thus, to make your child learn faster and smoother, here we have ten nature activities (indoor and outdoor) for kids. So, let's dive into nature!
6 Indoor Nature Activities for Kids
It's crucial to know how we can have fun with some kids' indoor nature activities. Children can explore and learn about nature right at home with these activities. Let's jump right in!
Tin-Can Planters
The first indoor activity that you can perform with your kids is tin-can planters.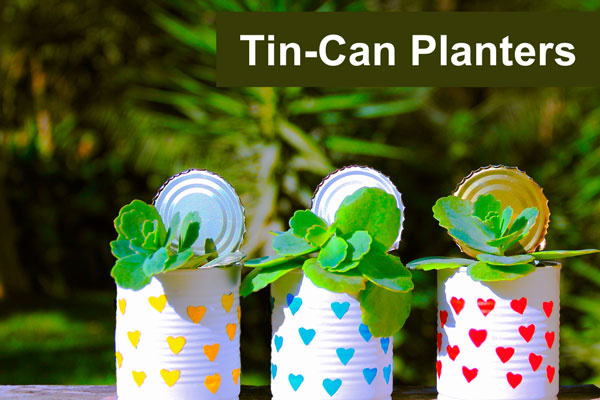 We all have empty canes in our homes. So, you have to pick some little herbs, shrubs, and seeds and plant them in the tins with some soil inside. It's also a good way to teach and explain to your kids what it means to reduce, reuse, and recycle.
For a little more fun, we can decorate the tins with stickers, glitters, ribbons, etc.
First, do it yourself, and then tell your kids to do it. You can teach your kids how we gain food from plants and how important they are for us during the activities.
Pom-Pom Caterpillar
Another cool kid's nature activity is a DIY pom-pom caterpillar. Pick some tiny pom-pom balls, white glue, and leaves from your backyard (or make them from drawing paper).
Now, make a curly (caterpillar-like) shape structure on the leaves with glue. Start sticking the pom-pom balls to the length of your adhesive.
Further, stick two eye stickers to the first pom-pom making the head of the caterpillar.
Ta-da! Your caterpillars are ready. It's a creative way to teach your kids about the life cycle of butterflies. And why they usually stick to the leaves.
Chromatography Butterflies
This indoor nature activity is for you if you have preschoolers or grade schoolers. This is a type of science experiment that will help your kids to learn physics better.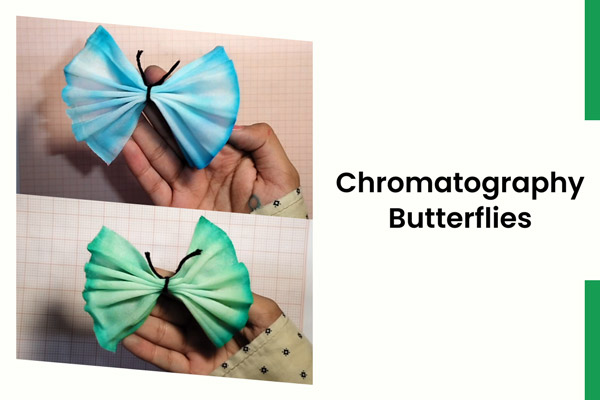 So, you have to grab some white coffee filters (or thin paper napkin), scissors, strings, cups of water, non-permanent color markers, black pipe cleaners, and a pencil.
Now pick a color marker and draw a circle in the middle of the coffee filter paper. Fold the paper twice into a cone shape and dip it into a half cup of water. Take care not to sink the colored area.
Wait for a while until the water reaches the tip. Now, let them dry on a newspaper. Then cut the black pipe cleaners and narrow the middle of the filter papers.
Finally, tie the pipe cleaners, and your chromatography butterfly is ready. You can teach your child why this happens and some facts about butterflies.
Paper Stripe Rainbow
Another colorful indoor nature activity for kids is the paper stripe rainbow. Through this DIY, you can teach your little one about the colors in the rainbow and how they form.
First, take seven rainbow-colored paper sheets and cut them into strips. Now take some pieces of cotton as clouds. Glue one stripe to the top in a curly manner. And add all other colors, too. While making it, you can teach your kids about different types of clouds in the atmosphere.
It will now look like a rainbow. Then add the cotton to both sides, and you can stick the rainbow to a dashboard. Ta-da! You made a rainbow at home.
Leaf Stalk Stars
Take some leaf stalks (ideally chestnut stalks) for this nature activity. Now pair the stalks and tie them together. Now make two triangles with three pairs of stalks. At last, tie one triangle with the other triangle but in an inverted shape.
And you are done with the stars. For making it look good, add some leaves, ribbons, and other small decorative elements to the stars and hang them with some strings.
Your kids will be curious to know more about stars. And you can start with a good story.
Nature Sensory Box
Another fun nature indoor activity is the nature sensory box. Yes, you are going to help your kids to be more aware of different smells.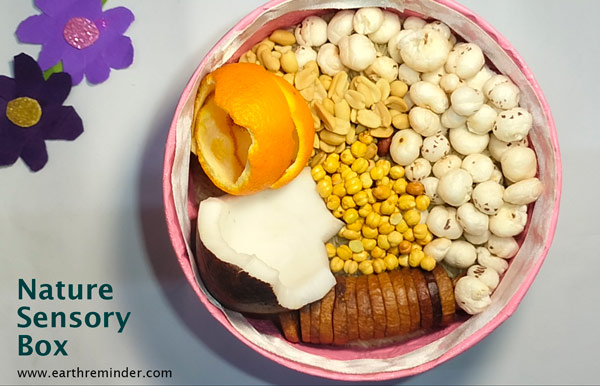 First, we are going to take white rice as a base. Then, we will take some peanuts, chickpeas, coconut, makhana fox nuts, and some orange peels that still have their smells. You can add more things if you want.
Now you can ask your toddler or preschooler to take the smell and guess where it is coming from.
4 Outdoor Nature Activities for Kids
Some kids get homesick while getting bored in the same confined zone. Thus, here are some fun outdoor nature activities that will help your kids grow physically and mentally.
Sensory Scavenger Hunt
The first fun outdoor nature activity for kids is a sensory scavenger hunt. Now, you can go forward with a color-themed hunt or simply a type of riddle for them to solve.
The task for you is to take a piece of paper and write some functions for them. For example, "to find something to climb," "to find something to balance," to find something to hide," etc. You got the idea.
Now, as you are moving forward with your kids for the sensory scavenger hunt, you will tick the task after your kid shows you doing it.
It's sensory because it needs our senses to analyze things. In good weather, what is more thrilling than this outdoor activity?
Also Read: Types of weather for Kids.
Stick Maze
If you are looking for some fun afternoon nature activities for your kids in your backyard, then a stick maze is your go-to.
Create a maze on paper and ask your kids to make it. That's it! Until they have some creativity and fun making the maze, you can rest or do your essential tasks.
It's easy; your kids will collect sticks of different sizes from different places and then follow your structure. In the end, they will feel super happy about accomplishing the activity.
Shadow Art
When you are not in the mood to walk a far distance, you can still find a way to occupy your kids.
Keep a big statue-like element under the sun. Now, your kids can see the shadow of that element. And all you have to do is tell them to paint that shadow with some color.
This is fun and creative. Your kids will love to perform this afternoon's outdoor nature activity.
Backyard Safari
Another intriguing nature outdoor activity is the backyard safari. Grab some animal toys and hide them in your backyard. Now make a map for finding them.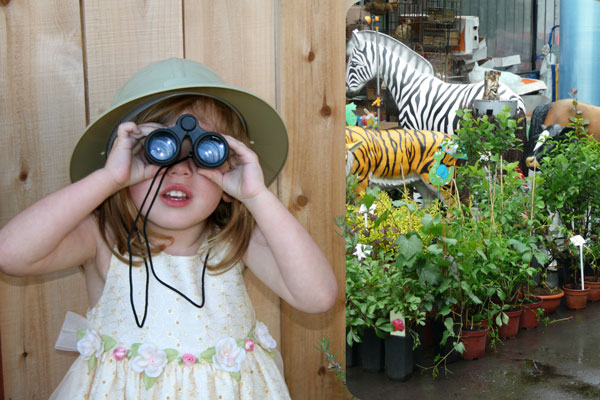 Ask your little one to follow the map and detect the animal. Isn't it just like a safari adventure in your backyard?
Also Read: Importance of Natural Resources In Our Lives.
Conclusion
So, these are some nature activities for kids to relieve that boredom and learn in a fun and creative manner. These activities engage your kids with some tasks for their physical and mental development and give you some free time to accomplish necessary tasks. Some of these require your attention. And some of them just need your guidance. Either way, these are fantastic methods to teach the importance of nature to the kids.