Animals
Earth Day
Environment
World Giraffe Day – History and Celebration
Learn here about incredible global event World Giraffe Day along with its history and how to celebrate
World Giraffe Day: You may have seen a giraffe in a zoo. How did you like this animal? Isn't it an amazing animal? Well, the giraffe is a prominent and active member of the animal kingdom. It is a wonderful and incredible looking animal with a long neck, sleek legs, and beautiful spots on its body.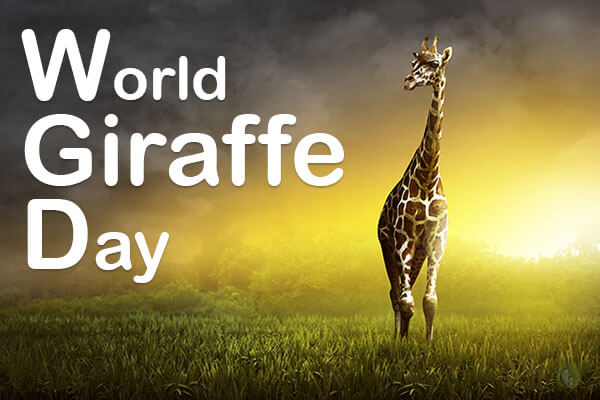 From the past few years, wildlife conservationists have observed that the numbers of giraffe are decreasing gradually. Lose of native habitat, poaching, and increase in human settlements are the main reasons for this. This species is in danger. Therefore 'World Giraffe Day' came into existence for the protection of giraffes and their habitats across the world.
World Giraffe Day History
World Giraffe Day was started by Giraffe Conservation Foundation (GCF) with an objective to raise awareness about the protection of this amazing animal. The day was dedicated to the quirky creatures i.e., giraffes worldwide.
In 2016, according to the IUCN Red List of Threatened Species, the status of giraffes was changed to 'vulnerable to extinction.' The reason is the drastic drop in their number in past few decades, especially Masai giraffe. The number of these species in Africa has been surprisingly dropped by up to 30% over the last 30 years. 

Extinction of giraffes will be a significant loss for the wildlife. Not only as it's a friendly animal but as it is an inspiration for everyone. Its fabulous appearance, muscular body, and the way it survives in wildlife inspire everyone to be strong in every situation.
Hence, GCF took the initiative in 2014 to celebrate world giraffe day on 21st June every year. GCF has many partners across the world that are committed to protecting this majestic creature. They organize various activities and events worldwide dedicated to this creature.

World Giraffe Day 2014
In 2014 GCF celebrated world giraffe day for the first time to raise awareness about this beautifully printed animal. GCF chooses the longest day of the year i.e., 21st June, to celebrate the day. As 21st June is the longest day of the year in the Northern hemisphere, similarly, this day denotes the long-necked tallest land animal worldwide. 
To promote this event worldwide and for fund-raising various activities were organized by GCF such as-
Julian Fennessy hosted a talk on giraffe conservation in Africa. "Jeans4Giraffe" to raise awareness about the protection of giraffes. It was easy to participate in this activity. Just wear jeans or any casual cloth (if possible, having a giraffe pattern) and collect funds on behalf of Nambian giraffes. 
World Giraffe Day 2015
In 2015 GCF launched a targeted fund-raising campaign named "Operation Twiga." This campaign was initiated to save the endangered Rothschild's giraffe in the wild. However, Operation Twiga was put into action next year i.e., in January 2016. 
Blair Drummond Safari Park has also planned a complete weekend celebration on this WGD themed with various activities and competitions dedicated to giraffes. All the visitors enjoyed a lot to be a part of these activities and competitions. Along with this, funds were also raised to contribute to GCF's efforts of giraffe conservation.
World Giraffe Day 2016
The theme in 2016 was "Putting people at the center of giraffe conservation." GCF was very excited to launch its new campaign for the first time, which was a photo competition.
The main objective of organizing photo competition was to raise awareness about giraffe conservation. The participants had to click stunning photographs of giraffes and need to upload before 22nd June 2016. The winner was announced to get one of two GCF merchandise packs.  
World Giraffe Day 2017
In 2017, Masai giraffe in Southern Kenya and Tanzania was the main focus of the event. GCF was raising funds to help Masai giraffe conservation in collaboration with local and regional partners in East Africa. Some of the leading programs of world giraffe day celebration included-
Collar Masai giraffe with GPS satellite solar unit to understand them in a better way with the help of remote tracking.

To facilitate the local rangers to supervise the survey and to look after poaching activities of Masai giraffe (if any)

Generate an African-wide giraffe database to help the wildlife conservationists, researchers, etc. to analyze the distribution and ecology of this long-necked animal.
Along with this, the day was celebrated with a lot of enthusiasm in other parts across the world, such as Cincinnati Zoo & Botanical Garden (United States), Folly Farm (United Kingdom), etc.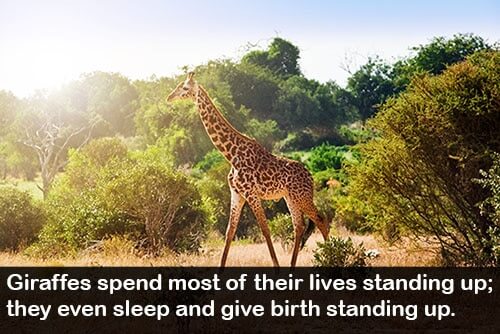 World Giraffe Day 2018
In 2018, Montgomery Zoo and Mann Museum initiated the celebrations of world giraffe day for the first time. This year Montgomery Zoo got success to contribute $500, helping the giraffe conservation in wildlife.

Naples Zoo also celebrated the worldwide event on 16th June this year. There were many activities such as a special giraffe "Meet the Keeper" talk, trained volunteers to conduct education stations about giraffe conservation, etc. The guests also had an opportunity to buy the cut-outs of giraffe for $1 as a donation for giraffe conservation.

World Giraffe Day 2019
World Giraffe Day (WGD) 2019 was dedicated to Twiga Tracker. Twiga tracker was the most gigantic giraffe GPS satellite tracking program used ever in Africa. Twiga tracker was aimed to track a minimum of 250 giraffes within their range with the use of innovative GPS satellite solar units.  
GCF has a partnership with Smithsonian Conservation Biology Institute and San Diego Zoo Global. Twiga tracker was a collaboration between these organizations. The tracker was estimated that there were approximately only 111,000 giraffes left across Africa. 
On the other hand, Montgomery Zoo put more effort into elevating the fund up to $1,000 to preserve the giraffes in the wild.
World Giraffe Day 2020
Montgomery Zoo and Mann Wildlife Museum, United States, was organizing the celebrations of World Giraffe Day on 20th June 2020. The event was held to provide a unique giraffe experience to the guests, along with raising funds for the conservation of giraffes in wildlife. 
This year (2020) Montgomery Zoo was hoping to contribute up to $2,000 to cooperate in giraffe conservation. The events at Montgomery Zoo on 20th June 2020 were organized as follows –
Giraffe Encounter opening- from 9 am to 4:30 pm

Artifact table opening- from 10 am to 3 pm 

"Giraffe Marketplace" featuring totes, paintings, magnets, etc. opening- from 10 am to 3 pm

Craft area opening- from 10 am to 3 pm

Photo booth opening- from 10 am to 3 pm

Zookeeper talks- from 10 am to 1:30 pm

Education program- at 11:30 at overlook stage 
Apart from this, many schools, NGOs, Govt. institutions, Zoos, companies, and conservation organizations, also hosted different events to support the day worldwide on 21st June 2020.

Latest Update of 2020:
World Giraffe Day (WGD) 2020 was committed to Operation Twiga V, the next giraffe conservation translocation to Pian Upe Wildlife Reserve in Uganda. It was expected to reach the fundraising goal of US$250,000 last year on WGD to secure the future of the endangered Nubian giraffe. 
World Giraffe Day 2020 went digital due to the COVID-19 pandemic. Giraffe Conservation Foundation (GCF) had launched a social media challenge, "Show Us How You #StandTallForGiraffe with GCF-Literally!" last year to celebrate the global event.
In this social media event, people were supposed to take fun pictures of themselves, with family, friends, or colleagues standing tall. People could also take giraffe-inspired photographs like Bake a Cake, Paint Something, etc. 
People were supposed to post the pictures on social media and then. 
Tag GCF on social media:
Facebook: @giraffeconservationfoundation

Instagram: @giraffe_conservation

Twitter: @save_giraffe
Use any of our hashtag for your post to help spread the message:
#WorldGiraffeDay

#GiraffeConservationFoundation

#OperationTwiga5

#WorldGiraffeDay2020

#StickYourNeckOutForGiraffe

#StandTallForGiraffe
World Giraffe Day 2021
21st June is the longest day of the year, so it denotes the celebration of the world's long-necked animal, i.e., giraffe. 
Giraffe Conservation Foundation has planned to celebrate the WGD 2021 at the Montgomery Zoo, and Mann Wildlife Museum on 19th June from 10 am to 2 pm. Volunteers can get in touch with Melanie Golson at [email protected]
People can also make contributions to research and conservation efforts for the tallest land animal on the planet. 
How Can We Celebrate World Giraffe Day?
Are you concerned about the long-necked creature? You can contribute your efforts to protect this beautiful animal. Take the initiative and celebrate world giraffe day on 21st June.
You can participate in the activities organized to celebrate the day, such as face-painting like the spots of a giraffe, etc…

You can visit a zoo to get more information about giraffes. Some zoos provide an opportunity for its visitors to meet with giraffe experts to learn more about lifestyle (both in captivity and wildlife).

Some zoos also take part in fund-raising and observance of this animal on world giraffe day. If you wish, then you can also be a participant and play your role in this activity.

You can initiate small donations (if you want to) to save the population of giraffes across the world. Even a small contribution will worth a lot. 

Raising awareness is an excellent idea to contribute to world giraffe day celebrations. You can get involved with schools, colleges, NGOs, conservation organizations, etc. and engage the community to understand the plight of giraffes. 

Social media is an excellent platform to raise awareness about giraffes. You can raise the issue on social media via Facebook, Twitter, Instagram, etc. to make people aware of the condition of this animal.

If you think you are a good artist, then you can make some paintings to spread a message about the conservation of giraffes. Then share these paintings on social media to grab the attention of the visitors.

If you can express your feeling through writing, later, you can try your writing skills. Write an article on giraffe conservation and post it so that people can understand the risk factor involved with this species.
Giraffe is a beautiful animal that needs are a concern for its protection. Come forward this world giraffe day and contribute your valuable effort to save such a fantastic animal from threat to become extinction.