Are you looking for ways to celebrate every day like earth day with your kids? Well, you can teach your kids to save the earth for the welfare of everyone.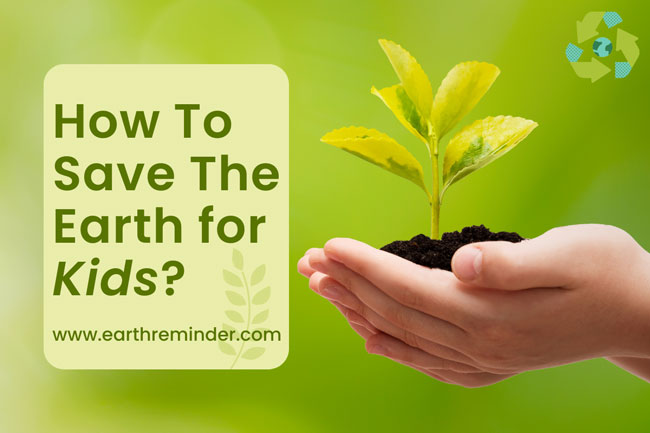 You can educate your kids to make environmental awareness a habit by teaching different essential skills.
And to assist you as a parent, here in this guide, we will share ten ways to save the earth for kids. So, without further ado, let's begin!
10 Ways to Save the Earth for Kids
Here we have ten tips to save the earth with your little ones:
Turn Off the Lights
The first step to helping the earth for kids is to conserve our energy resources. By turning off the lights, we can teach our kids how important it is to save electricity.
However, teaching to turn off the light always after use is not that straightforward. You need to remind them to turn off the light for the first few years.
For instance, if they forgot to turn off the lights of the bathroom or kitchen, you can ask, "who was in the bathroom last, turn off the light." Be strict about turning it off no matter what, and do this consistently. Soon they will make this a habit.
Another good way to encourage them to turn off the lights naturally is by describing why they should turn the lights off. Tell them about the consequences, like how it impacts the penguins (and other incredible organisms in Antarctica) through global warming.
You can tell them how turning off the lights can help them travel to a beautiful place (by saving money). Also, if it's not working, ask them to donate some money into a jar as a penalty.
Plant A Tree
If you want your kids to help save the earth, tell them to plant a tree daily, weekly or monthly basis. An excellent idea for making this enjoyable for your kid is to do it creatively.
You can ask your kids to save plastic containers, jars, or cans. And after you have a few. Bring some seeds and start teaching your kids about the life cycle of trees.
And most importantly, if you want them to learn about their contribution to saving the earth, tell them how trees benefit us. After a certain height, you can ask your kids to plant that jar seedling on the ground.
And don't forget to remind them to nourish the plants with water and fertilizers.
Don't Waste Food
As per an estimation by wfp.org, there are about 1.3 billion tons of food waste worldwide every year. This is a significant number. And you can use this fact to explain to your kids how they can save the earth by finishing the food on their plates.
But, at the same time, it's a bad idea to overeat to save food. Because, in the long run, it will make your child obese. So, what can you do instead of teaching the mantra of "eating all the food on your plate?"
Well, be a pro at preparing a healthy meal with your kids. Involve them in planning the food every week, shopping only the necessary items, choosing healthy options, preparing food (cooking), garbage management, and cleaning the racks from the long-stored and unused food materials. And ask your little one to serve themselves.
Always Use Dustbin
Using a dustbin is a great way to save 100 million people impacted by poor waste management techniques. And if you want your little soul to build a healthy habit of cleaning inside and outside the environment, teach them to use the dustbin.
Whenever you see your kids have thrown waste randomly anywhere, ask them to clean the place immediately. And appreciate them after doing this.
Further, you can teach them to use cloth bags for shopping rather than plastics. Learn and teach recycling of wastes through DIY crafts. Ask your kids to help you in different cleaning activities. All these efforts will help you and your kids save the earth in the long run.
Save Water
To make your child save water right away, teach about the importance of water in our day-to-day life.
Further, you can explain their contribution to saving the earth through effective water use. Teach them not to flush the toilet, use a shower rather than a bath, help fill the dishwasher, only do a full laundry, not throw the old stored water, collect rainwater, etc.
But just teaching them isn't enough. You have to practice it all together.
Take Part in Save Earth Activities
If you are a parent or a teacher, encouraging your kids to participate in earth day activities is a great way to nurture humbleness among them. Further, it will help your kids to learn proactively.
Some of the save-earth activities to do with your kids include;
Nature scavenger hunts.
Salt dough necklaces.
Earth-themed cakes and toasts making.
Plant trees in bottles and cans.
Drawing, coloring, or making earth day paper crafts.
Out of waste crafts.
Hike or an outdoor nature walk.
Cleaning natural places together.
You can add more to this list with other creative save-earth activities for your kids.
Nourish And Care for Other Living Beings
If you want your kids to be raised as a kind and humble human beings, teach them to show love and care for all other living beings.
For teaching kindness and compassion, start doing kind, compassionate acts every day. And take care of what you are saying and how you are behaving. Words and acts have all the powers.
Adopt a pet or give food and drinks to stray animals. Even show them to be kind to tiny insects. Further, explain to your child about different facial expressions and ask them to notice them often. Also, teach them about what it means to help others.
Be a Compost Hero
No matter how conscious you become, some food will still be wasted. So, in those scenes, you can start your organic home garden and create compost. And while you are creating composts, teach your kids to act as hero composters by discarding all the food-related wastes to a particular place.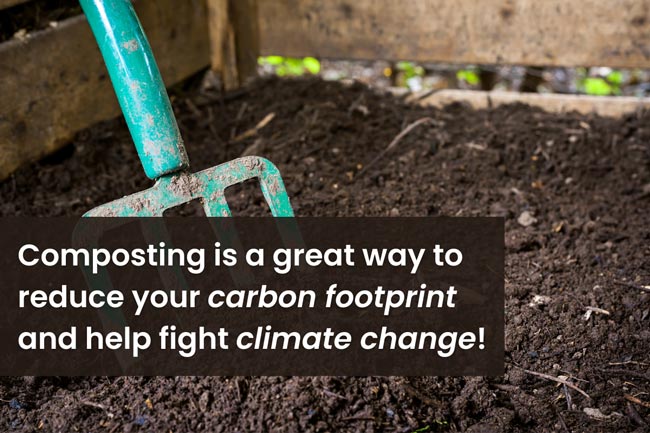 Other than that, there are fruits and vegetable peels we have every day. Teach your little one that peels can be part of the compost. And be ready to answer questions of your kids for this save earth activity.
Buy Native and Organic
Another great way you can save the earth with your kids is by describing the value of organic foods. While going shopping with your little one, you can teach them what is organic and what's not.
Further, distinguishing between these materials also explains the importance of purchasing native items and how this can reduce transport fees and save the earth from resource scarcity.
During the weekly meal planning, give them chances to add native food items to the grocery lists. This will make them conscious in every way.
Reduce, Reuse, and Recycle
The last point in our list of ideas to save earth for kids is to use the 3R' proactively. Please don't throw things without completely using them. Rather than replacing old items with newer ones, you can always reuse them till they aren't useless.
You can either reuse waste items or recycle them into different decorative pieces. And as you are doing all these, teach your little soul about the importance of reducing the usage of eco-unfriendly materials.
Further, how reusing some materials impacts saving our natural resources and how to recycle different waste items are excellent ways to save the earth.
Donate and Contribute
Another great way to save the earth is to increase your kid's charm by encouraging them to do good deeds. Whenever possible, ask them to contribute to some donation camps working to protect our environment and its components. You can set a challenge to save a small amount for this good deed, and when it is fulfilled, they would love to contribute that money. Capture the happiness and peace of the moment.
Conclusion
There are a lot of things kids can do to help save the earth. Some of them are really easy, like turning off lights and conserving water. Others might take a little more effort, but they're still fun, like planting trees or composting. But no matter what we do, it's important to remember that every little bit counts. So, as a parent, now you are ready to educate your child for their best being by showing love and care for our mother nature. Let us know how you have started!